This article will assist you with adding additional handsets to the cordless phone base (Yealink W52p / 56p)
Items needed:
Login to V2 PBX Portal: https://manage.oitvoip.com
Additional cordless handset, assembled, charged and on.
Login to the OITVoIP PBX portal: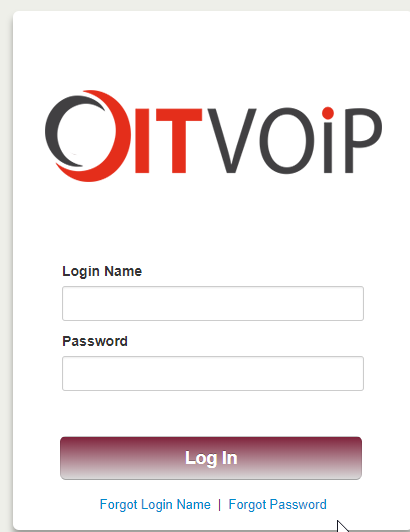 2. Navigate to USERS, and click the name of the user you wish to edit: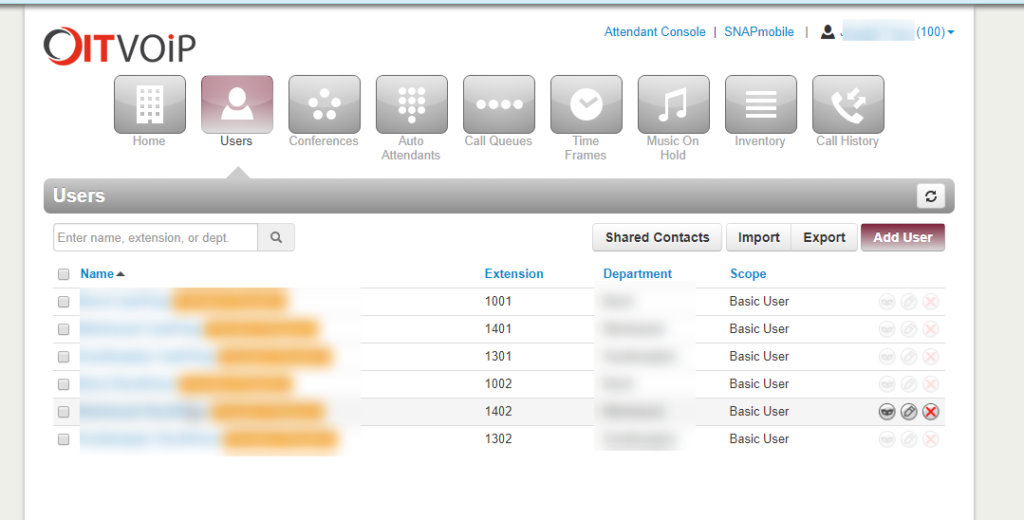 3. Click on the PHONES tab, then ADD PHONE

4. Add a suffix to the extension, typically you go alphabetically starting with A. Mobile softphone extensions are typically M. Click ADD when done. Leave "Select a Phone Model" as is.
5. Click on INVENTORY on the top navigation menu:
6. Then click on PHONE HARDWARE from within the inventory menu:

7. Locate the base station for the existing phone, and click edit.

8. Under Line 2, add the newly created extension with the letter suffix (1401a in this example):
9. Click on the arrow next to SAVE to SAVE AND RESYNC:
10. The process will complete and return you to the inventory/phone hardware menu. You can logoff from here or return to the homepage.