To connect to a remote file server/NAS appliance from a Mac laptop please follow these steps:
On your mac, choose FINDER > GO > CONNECT TO SERVER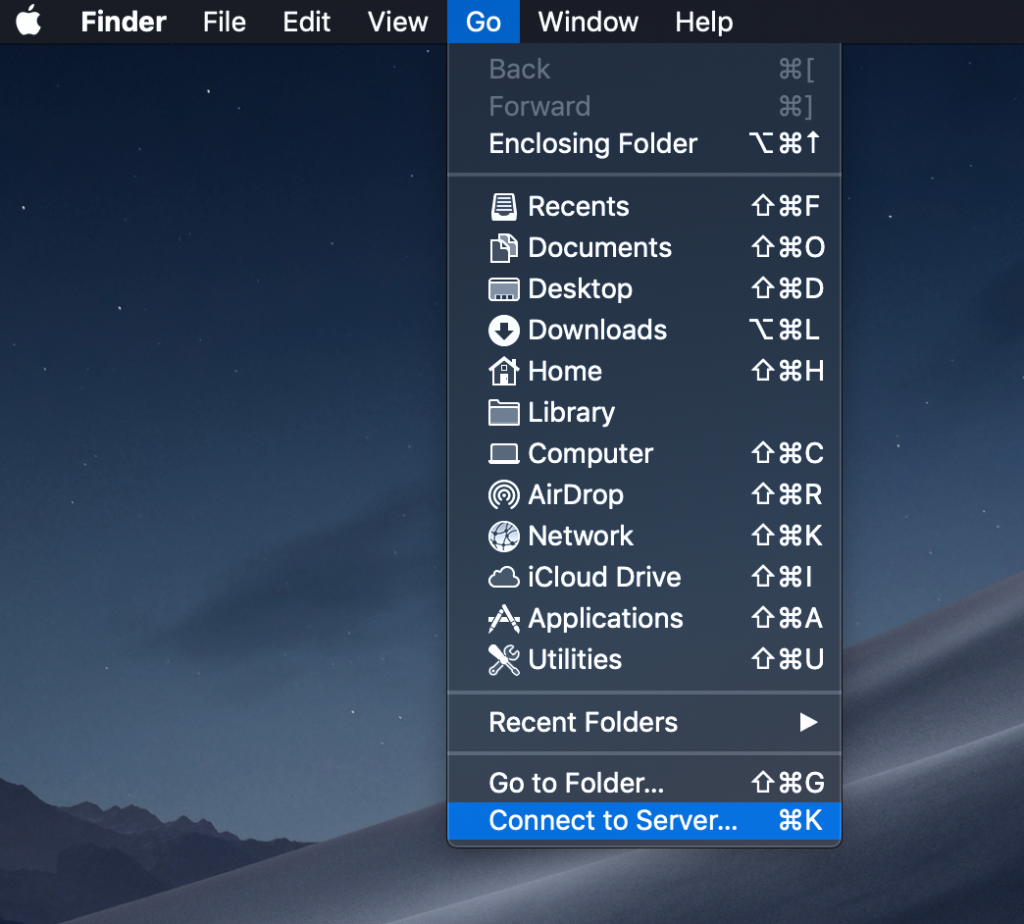 2. In the popup box, enter the server address in the format provided and click CONNECT
3. A dialogue box will appear asking for your username and password for the remote server, please enter your credentials as provided and click CONNECT.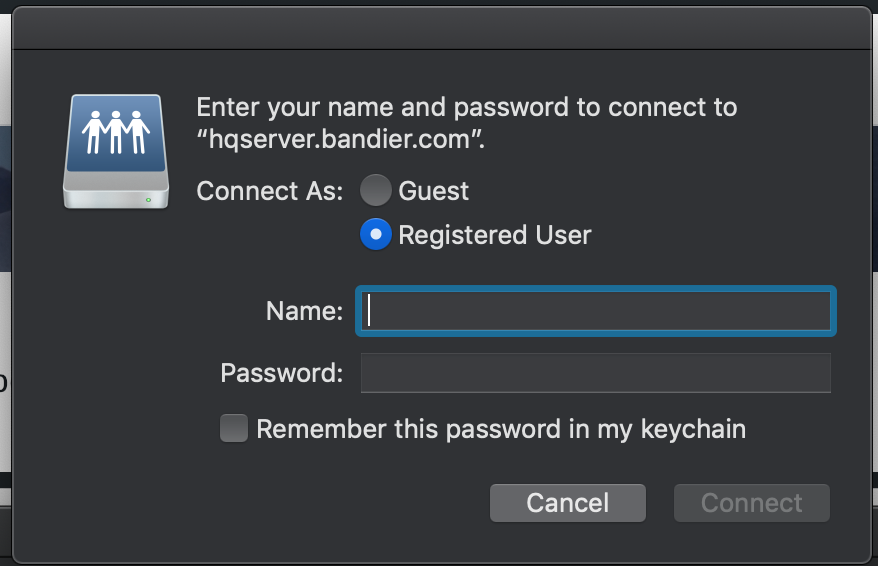 4. Once connected, a new window will automatically appear with the contents of the remote server. The server will also appear on the sidebar in Finder for ease of access.