If you are flooded with RSVP emails from your Google calendar event guests, whatever it's Accepted, Tentatively Accepted or Declined, and you don't want these RSVP notifications you can turn them off.
Open your Google Calendar
On the left panel > My calendars > Your name > menu > Settings and sharing
In the left panel > Settings for my calendars > click General notifications. On the right side, you will see Event responses, select None for this entry.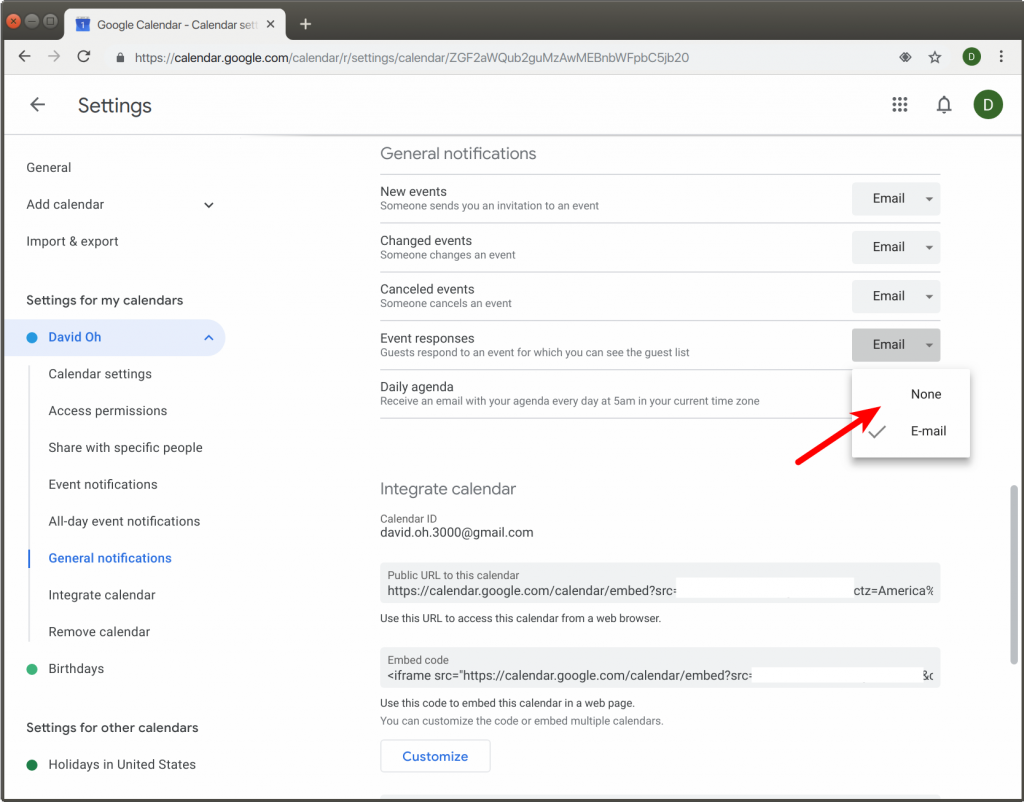 Now you won't see any RSVP emails for events you created on this calendar.