This article will describe how to add an image to your email signature. You must be logged into Gmail webmail in order to make these changes.
First, upload a copy of the approved signature image to your company's Google Drive by signing into drive.google.com with your work email. 
Go to SETTINGS by clicking on the gear icon on the top right of the email screen




Scroll down to Signature





Click on the image icon and browse Google Drive for the signature image you uploaded. Click on the image and choose select.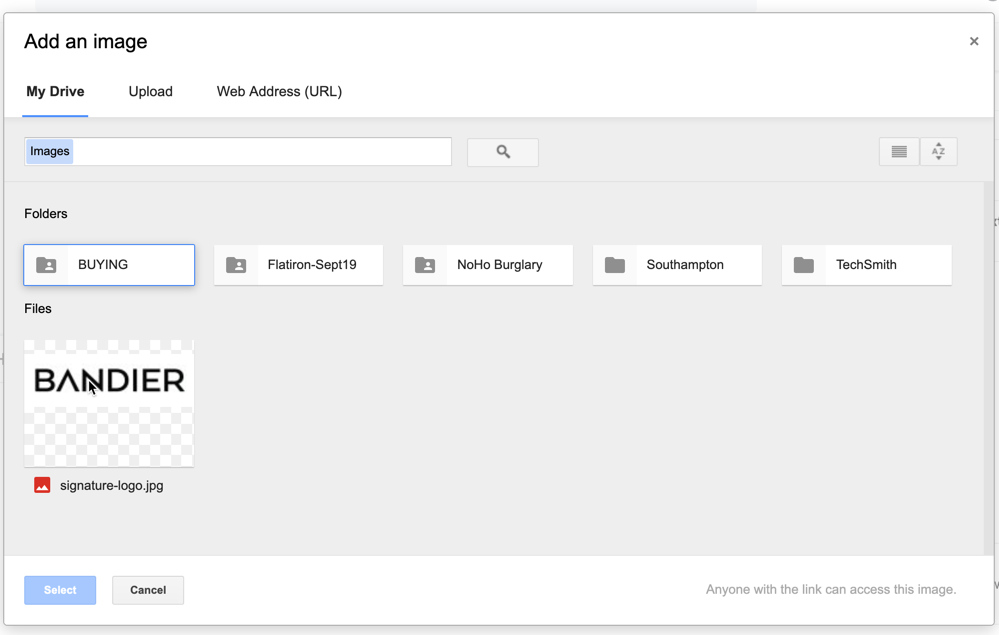 The image will be inserted into your signature. Scroll down to "Save As" to save your changes