Some websites may ask you if you would like to use your Google (Gmail) account to sign in. While this is useful, we have found that often users do not know what they are consenting to, or remember what sites and apps they have connected. Below you will find directions on verifying your connected accounts with Google.
Go to your Google Account.
On the left navigation panel, select Security.
On the Third-party apps with account access panel, select Manage third-party access. 
Select the site or app you want to remove – be sure to scroll the whole page and check all the apps and sites!
Select Remove Access.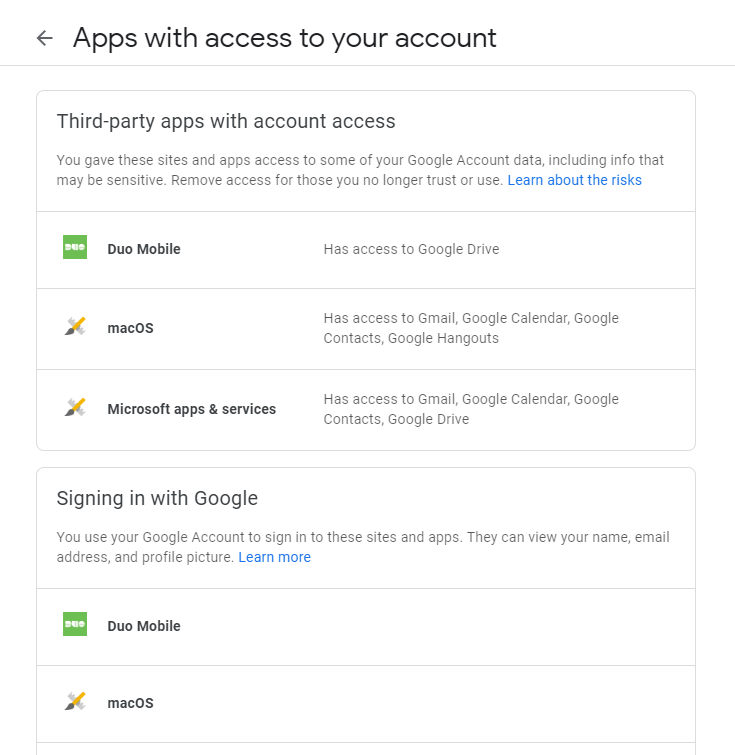 Next, go to the Linked accounts page of your Google Account.
Select the third-party site or app you want to unlink from your Google Account